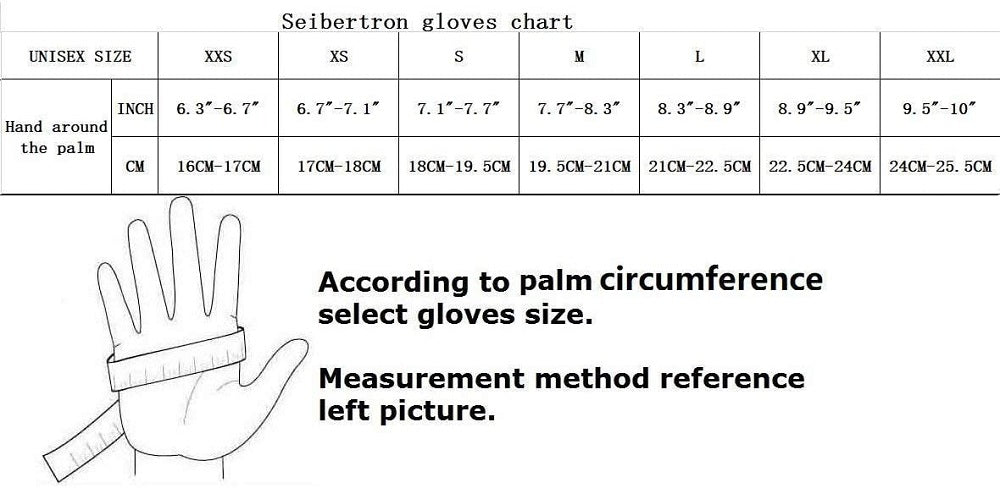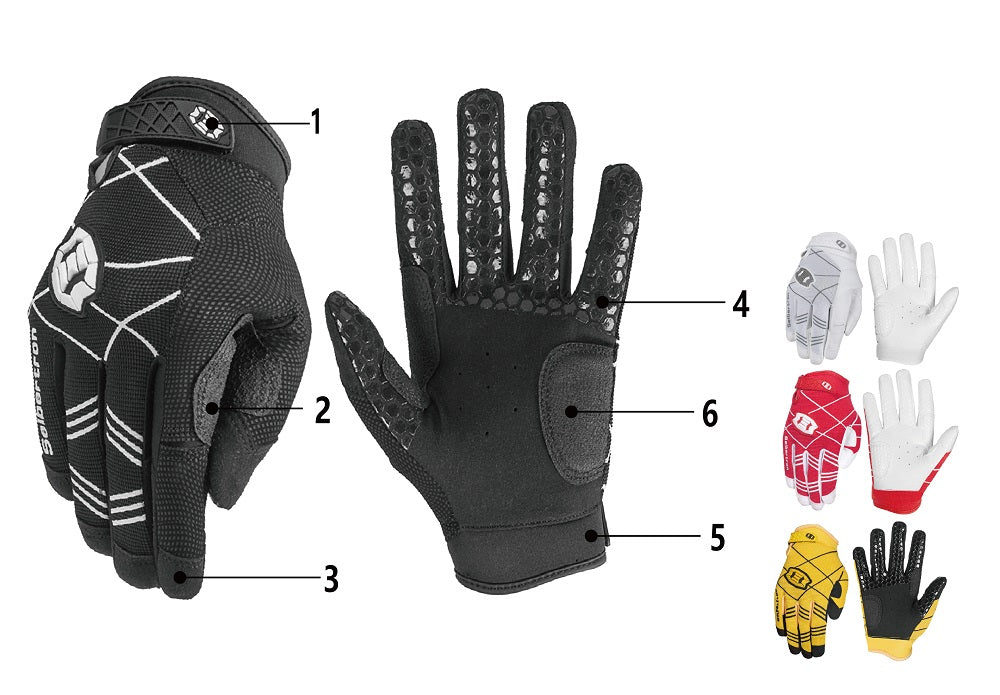 Product Description:
1. TPR wrist closure with concave-convex surface provides anti-slip function for convenient open and close hook and loop.
2. Reinforcement between thumb and index part using rough material can increase abrasion resistant ability and grip power. It also increases the control ability of baseball bats.
3. Reinforcement on ten finger tips can effectively prevent gloves tearing.
4. Large anti-slip print on full fingers part to increase grip power in batting.
5. Extra abrasion resistant microfiber is used on the palm for to extend gloves using life dramatically.
6. SBR padding on the palm is used to absorb impact energy in batting activities and anti-slip material on padding is designed to increase grip power on holding baseball bat.
Features:
Method for choosing the size,According to palm circumference not including thumb,refer to size chart.
XS(6.7"-7.1",17cm-18cm), S(7.1"-7.7",18cm-19.5cm), M(7.7"-8.3",19.5cm-21cm)
L(8.3"-8.9",21cm-22.5cm), XL(8.9"-9.5",22.5cm-24cm), XXL(9.5"-10",24cm-25.5cm)
Centimeter data has less deviation than inch data
Anti-slip silicone finger print for superior grip(Not anti-slip when wet);
Hook and loop closure cuff design makes gloves easy to wear and take off;
Padded palm for shock absorption;
Palm and side finger perforations for extra ventilation.