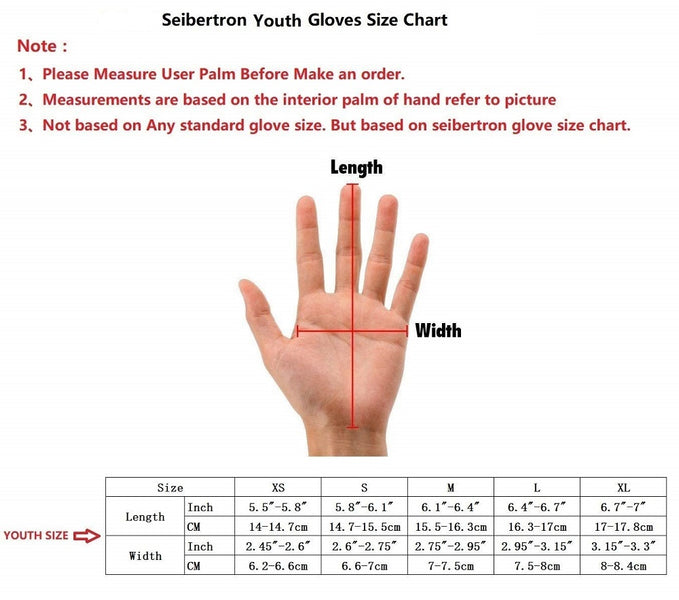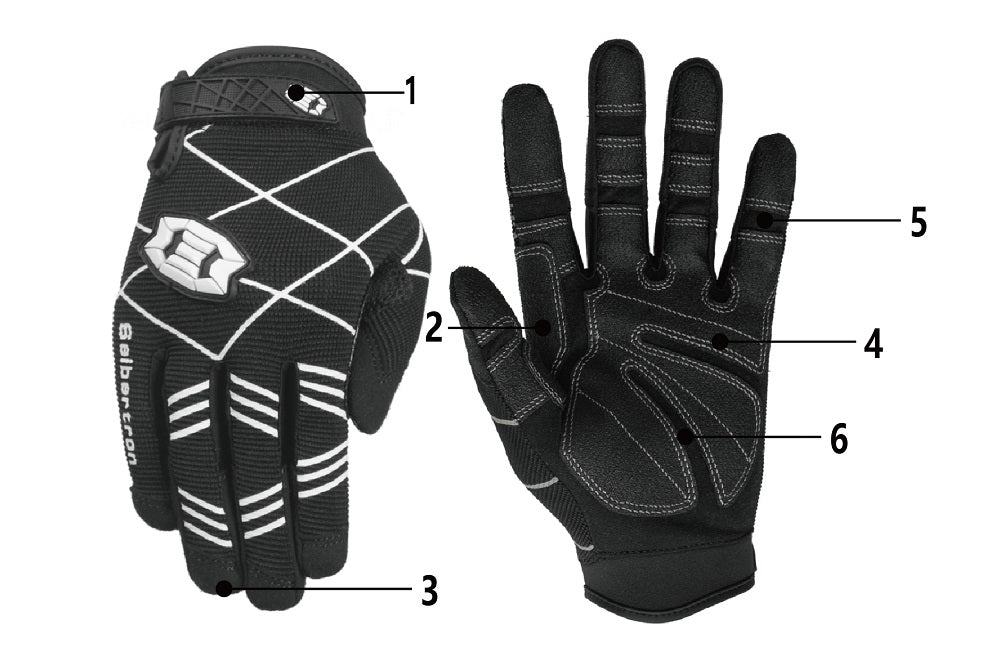 Product Description:
1. TPR wrist closure with concave-convex surface provides anti-slip function for hook and loop opening and closing easily.
2. Reinforced thumb crotch using rough material can provides long using life and prevents gloves tearing off.
3. Reinforcement on ten finger tips can effectively prevent gloves tearing.
4. Extra reinforced palm material enhances grip power in all conditions (particularly in wet and slippery disc surface) to provide best control of disc for throwing and catching with better accuracy, more spin and longer throws.
5. Gaps between finger joints increase dexterity dramatically when fingers bending.
6. Double Nylon threads stitching offers better abrasion resistant ability and extend using life much longer.
Features:
Method for choosing the size,According to palm circumference excluding thumb,refer to left size chart. Centimeter data has less deviation than inch data

XS(Length 5.4"-5.7",13.7cm-14.5cm | Width 2.45"-2.6",6.2cm-6.6cm);

S(Length 5.7"-6.0",14.5cm-15.2cm | Width 2.6"-2.75",6.6cm-7cm);

M(Length 6.0"-6.3",15.2cm-16cm | Width 2.75"-2.95",7cm-7.5cm);

L(Length 6.3"-6.6",16cm-16.8cm | Width 2.95"-3.15",7.5cm-8cm);

XL(Length 6.6"-7",16.8cm-17.8cm | Width 3.15"-3.3",8cm-8.4cm)