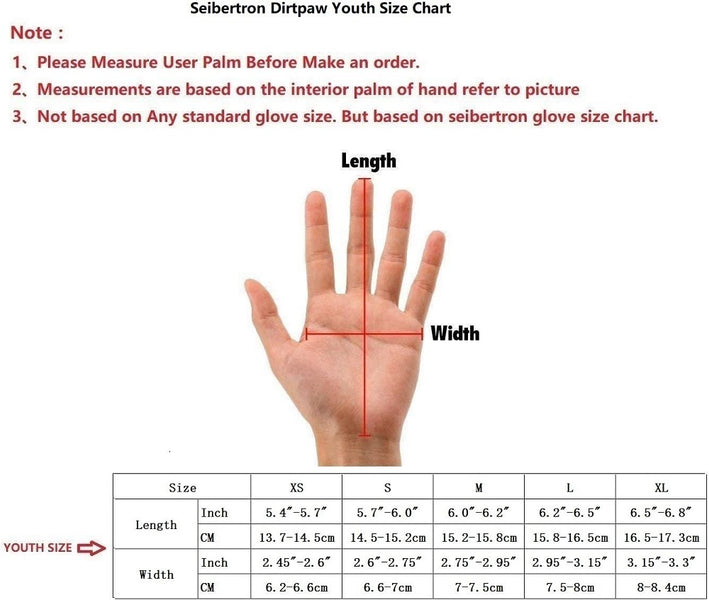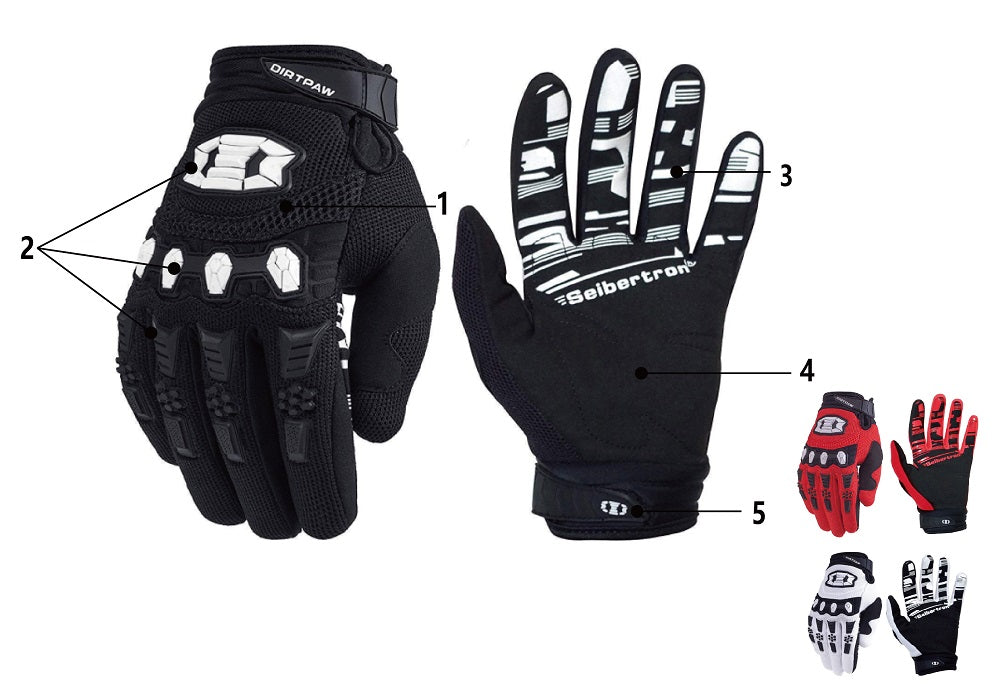 Product Description:
1. Breathable fabric on the back of the hand can improve air mobility.
2. Three-dimensional rubber protection area on the back of the hand increases the anti-impact protection without reducing flexibility.
3. Finger printing design with strong anti-slip feature great increase the durability and grip of the glove.
4. The palm adds a sponge pad to make it more comfortable to wear.
5. Nylon hook and loop closure on the wrist is easy to wear. Adjust the elastic as needed to ensure comfort.
Features:
Method for choosing the size,According to palm Length+Width refer to left size chart. Centimeter data has less deviation than inch data.

Touch Recognition has functioned on index finger tip, Not finger belly;

Superior performance durability and fit;

Durable and flexible materials back of hand;

Performs in many conditions;

Machine washable.

XS(Length 5.4"-5.7",13.7cm-14.5cm | Width 2.45"-2.6",6.2cm-6.6cm)

S(Length 5.7"-6.0",14.5cm-15.2cm | Width 2.6"-2.75",6.6cm-7cm)

M(Length 6.0"-6.2",15.2cm-15.8cm | Width 2.75"-2.95",7cm-7.5cm)

L(Length 6.2"-6.5",15.8cm-16.5cm | Width 2.95"-3.15",7.5cm-8cm)

XL(Length 6.5"-6.8",16.5cm-17.3cm | Width 3.15"-3.3",8cm-8.4cm)